I bought this Fostex MR-8 off e-Bay, upgraded the card to a 2.0 mb size, bought a card reader and some cheap headphones, and downloaded the owner's manual off the internet. I think everything works.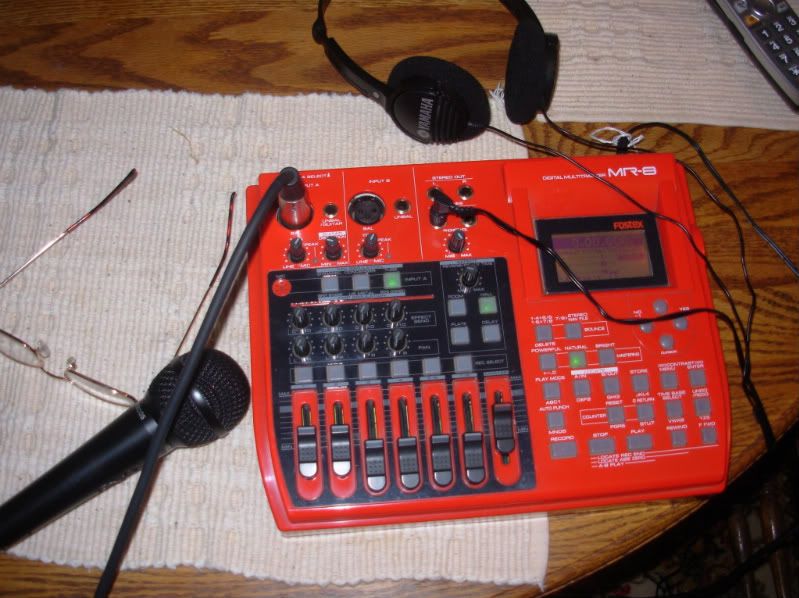 My friend Harry has one just like it, and he makes CDs that sound very nice. So far my efforts are more uneven and gurgly, though I've done everything but read the directions. You can record up to four tracks at a time (not that I know how yet,) and "bounce" your recorded tracks, ending up with up to eight tracks. Right now I'm just trying to get down a guitar and voice, so I can learn some of these songs I have on paper.
I'm waiting for another mike stand I ordered, because it seems the only way to record the first track, with guitar and voice together, is to use two mikes. Anybody else have/use one of these contraptions?